Update: This tutorial is for crocheting right-handed, I now also have a tutorial for crocheting left-handed.
What is a Magic Ring?
A Magic Ring is a great way to to begin a crochet project that will be worked in the round. This technique is excellent for amigurumi. It is also called an Adjustable Ring, Magic Loop, Magic Circle, and Make Circle.
When can a Magic Ring be used?
It can be used on any project that is worked in rounds. It works for both crocheting in a continuous spiral and in joined rounds. Use it instead of "Ch 2, x sc in 2nd ch from hook" in patterns.
Why should I use a Magic Ring?
It's easy and it looks good! One of the biggest benefits of using a Magic Ring is that there is no hole in the beginning of your work. The following photo shows the difference between "Ch 2, 6 sc in 2nd ch from hook" and 6 sc into a Magic Ring.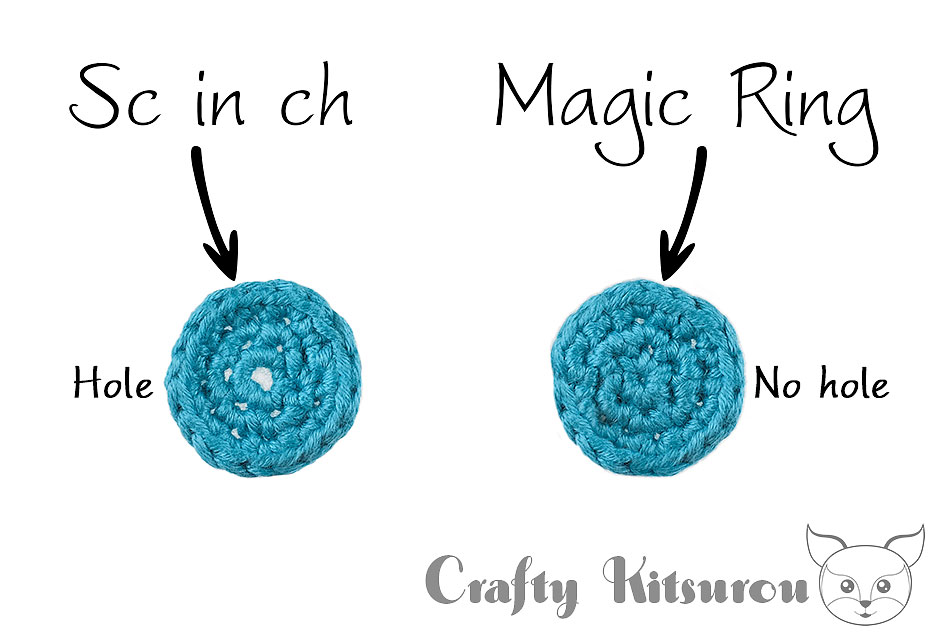 Doesn't that look nice? The lack of hole makes the Magic Ring a great choice for amigurumi.
Can a Magic Ring only be used with single crochet stitches?
Nope. Single crochet (sc), half-double crochet (hdc), double crochet (dc), triple crochet (tr), and more, can all be used with a Magic Ring.
So, how do I make a Magic Ring?
Follow the instructions and pictures below. If you have any questions about this tutorial, please submit your question in the comment section at the end of this tutorial or email me at help@craftykitsurou.com
How to Crochet a Magic Ring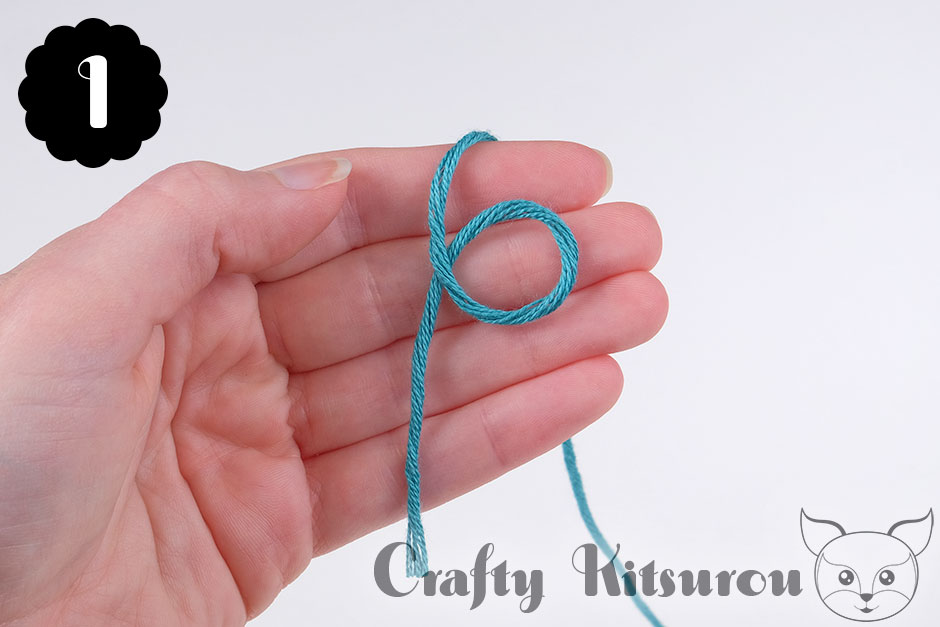 1. Loop yarn around with working yarn on top.
Alternatively, you could loop yarn around your fingers to start.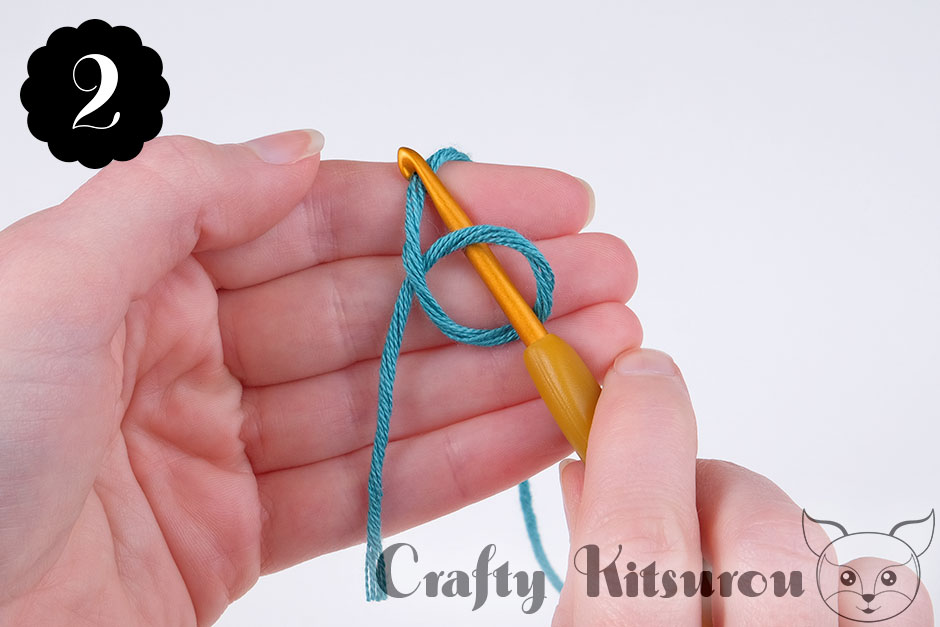 2. Insert crochet hook into loop. Hook working yarn…
I usually hold onto where the yarn crosses with my thumb like I am in picture 3, but I am not doing so in pictures 2 and 4 so you can better see what is going on.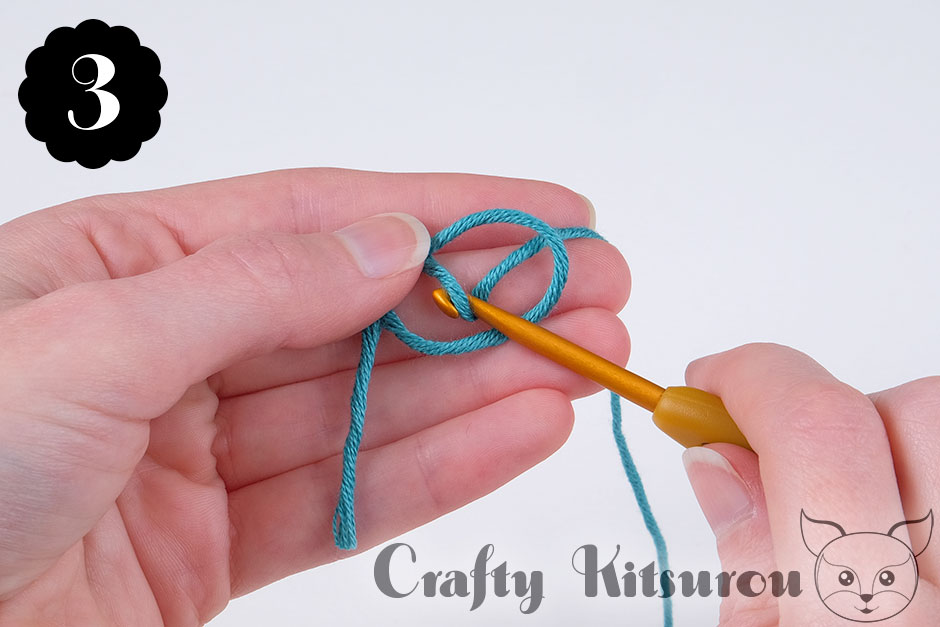 3. …pull working yarn through loop…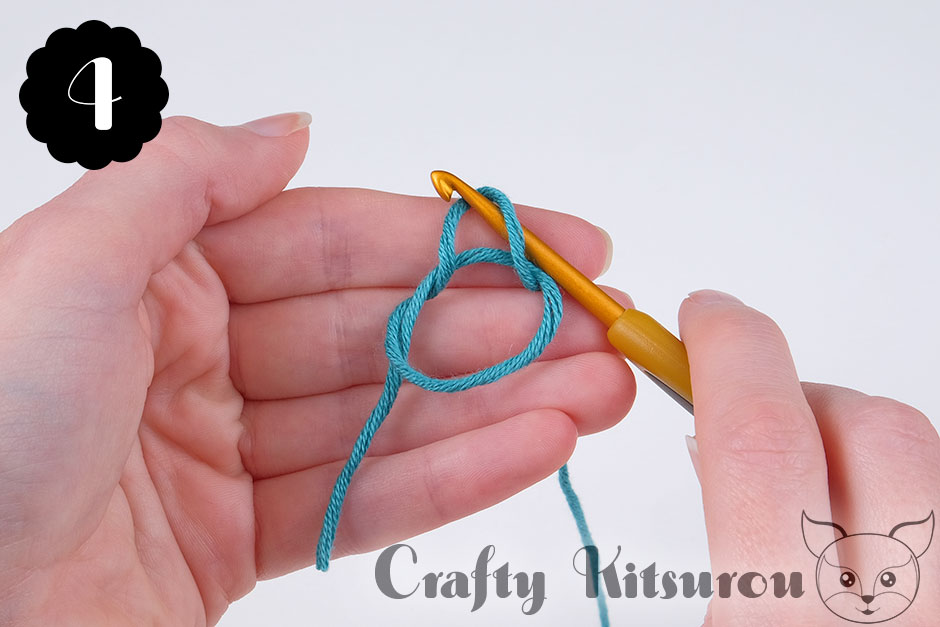 4. …and pull yarn up. You now have 1 loop on hook.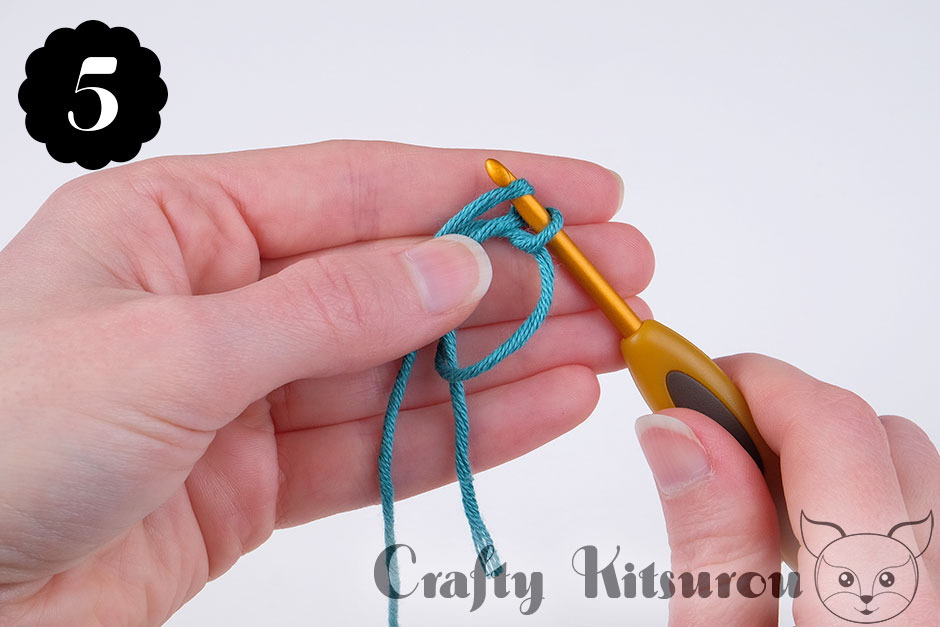 5. Yarn over and pull through loop on hook to chain 1.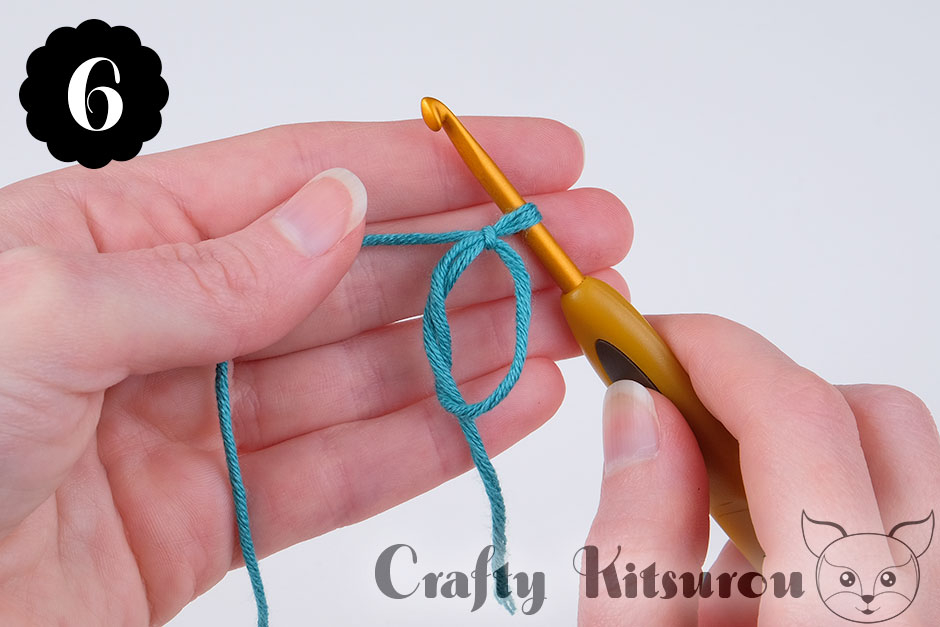 6. This counts as ch 1, not a sc. You are now ready to crochet into ring.
In this tutorial, I am crocheting 6 single crochet stitches into the Magic Ring. It is often written as "6 sc into a Magic Ring". Many patterns worked in the round start with 6 stitches, but not all. Crochet as many stitches as the pattern states to do.
Other stitches: 
Half-Double Crochet – Start crocheting hdc into ring the same as you would sc. I know what you are thinking, "Aren't you supposed to ch 2 when starting hdc?". In rows, yes. For rounds, I prefer only 1 ch. It is a preference, you can do either.
Double Crochet – Ch 2 more times, you have now made 3 chains and this will count as your first dc stitch. Begin crocheting dc into ring
Triple Crochet – Ch 3 more times, you have now made 4 chains and this will count as your first tr stitch. Begin crocheting tr into ring.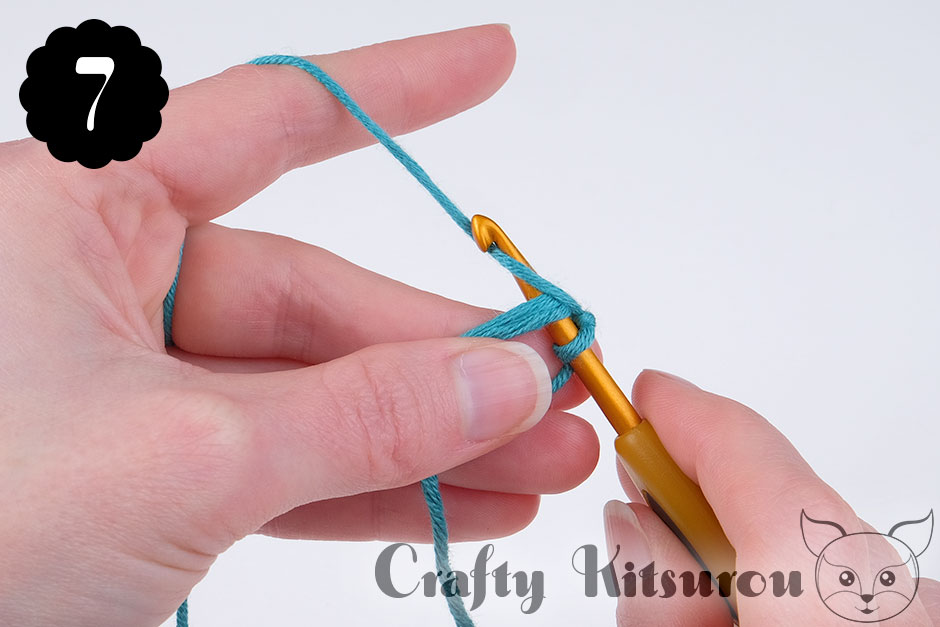 7. Insert hook into ring, yarn over and pull through ring.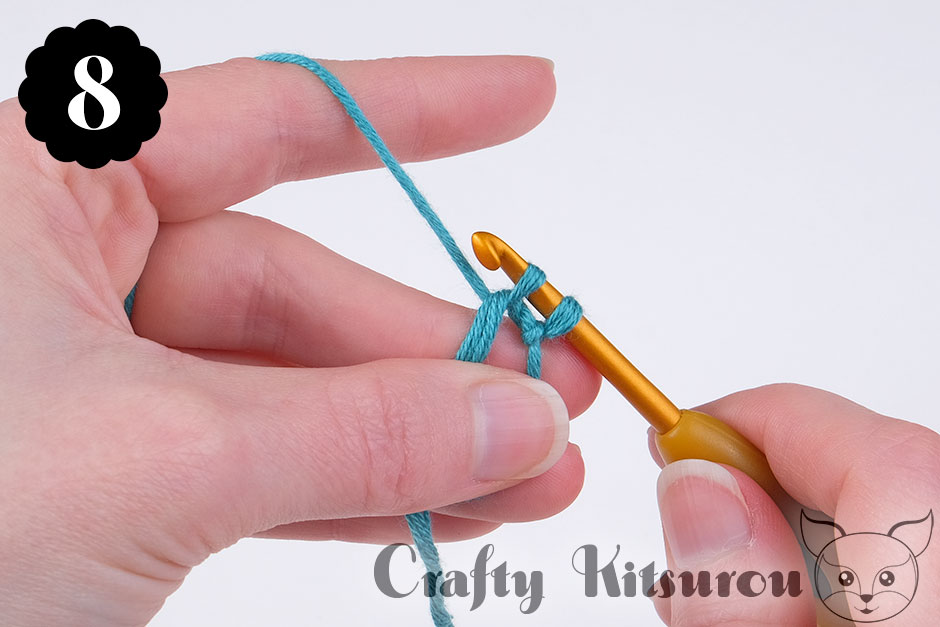 8. You now have 2 loops on hook.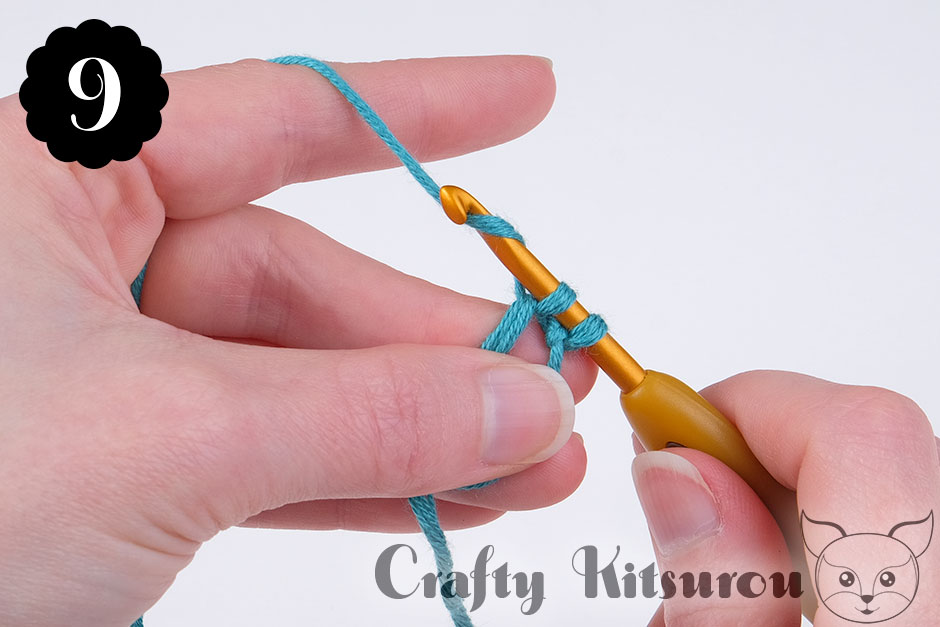 9. Yarn over and pull through both loops.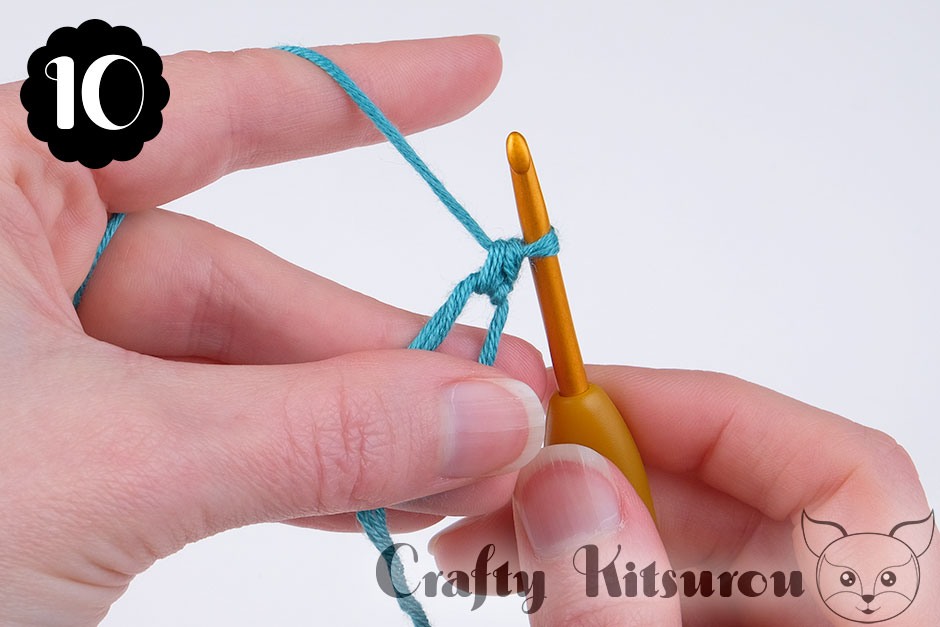 10. You now have 1 sc in your ring. Continue until you have the number of stitches needed for pattern.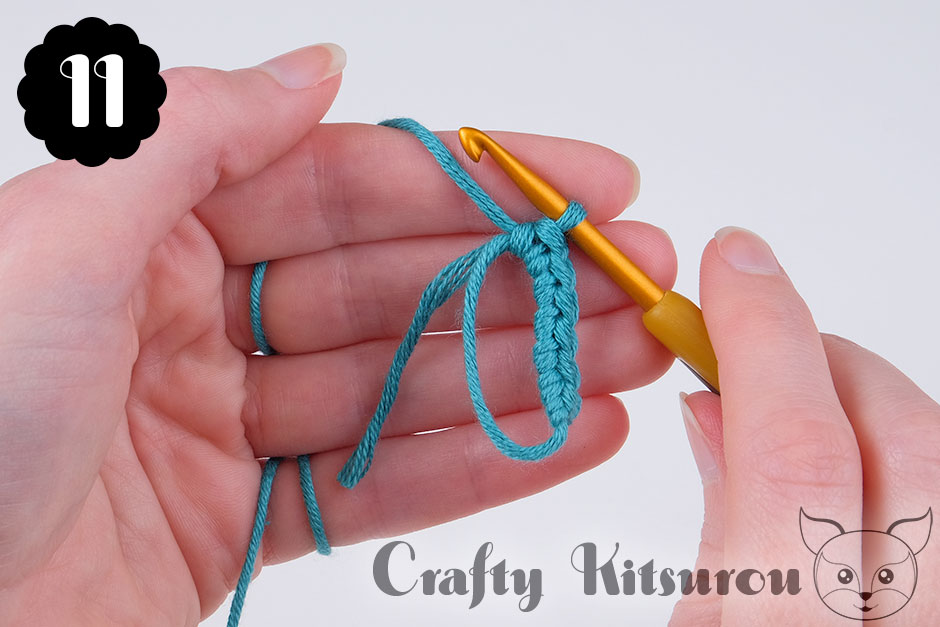 11. Once you have completed all your stitches, you'll pick up the yarn tail with your hand…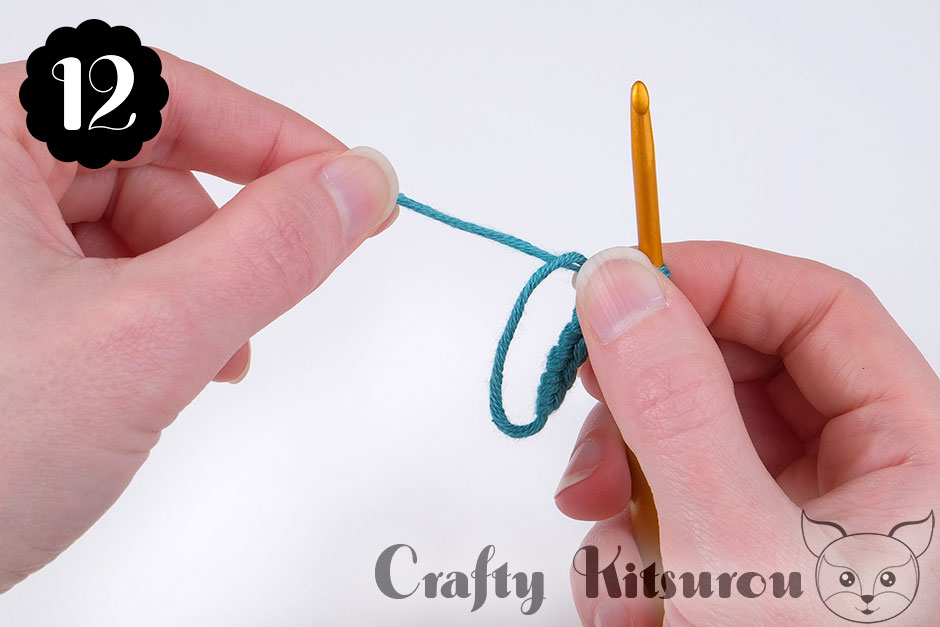 12. …and pull until the ring closes.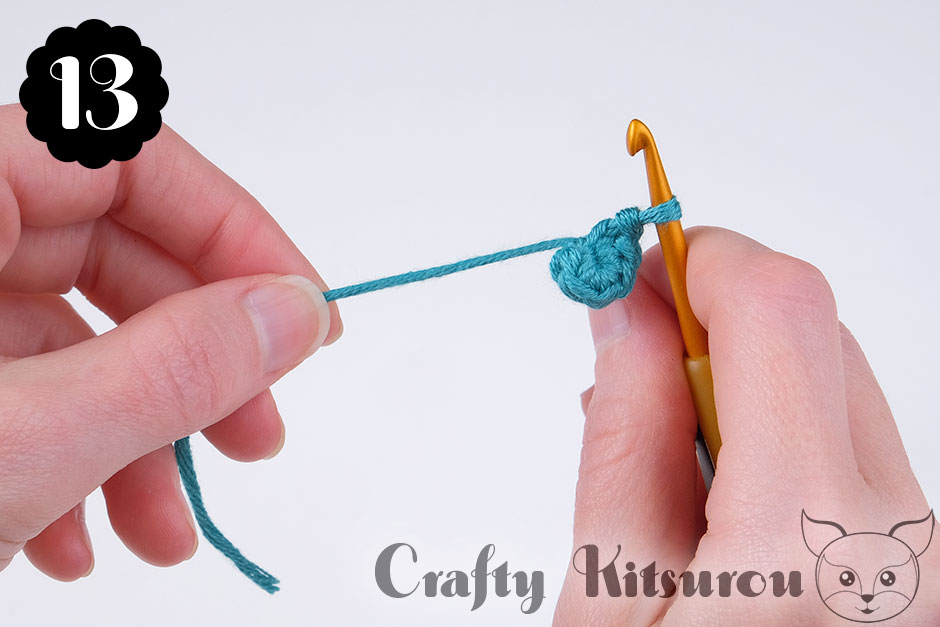 13. Completed ring!
If you are working in a continuous spiral, sc into the first stitch you made in round 1. If you are working in joined rounds, slip stitch in first sc of round 1 to join.
How to keep the hole closed.
Depending on the type of yarn you are using, the hole may widen as you continue to crochet. I find this is more likely to happen with slippery yarns made from materials such as acrylic, nylon, or silk. Here are 3 ways to keep the hole closed:
1. If you will not see the backside of the project, after you have completed the second round, pull yarn tail tight. Using a yarn needle, tie off yarn through the backside of a stitch. This technique is great for amigurumi. Once you have tied the knot, you just leave the yarn tail inside.
2. If you will see the backside of the finished project, weave the yarn tail in as soon as you have enough rounds completed to do so. You may need to tighten the hole again before weaving by pulling on the yarn tail.
3. You can crochet over the yarn tail while crocheting round 2. Note: I do not like this technique for amigurumi because it will increase the stitch height of round 2. This may be fine for something like a hat, but it can change the shape noticeably of something delicate like an animal's nose. 
~~~*~~~ ~~~*~~~ ~~~*~~~ ~~~*~~~ ~~~*~~~ ~~~*~~~ ~~~*~~~ ~~~*~~~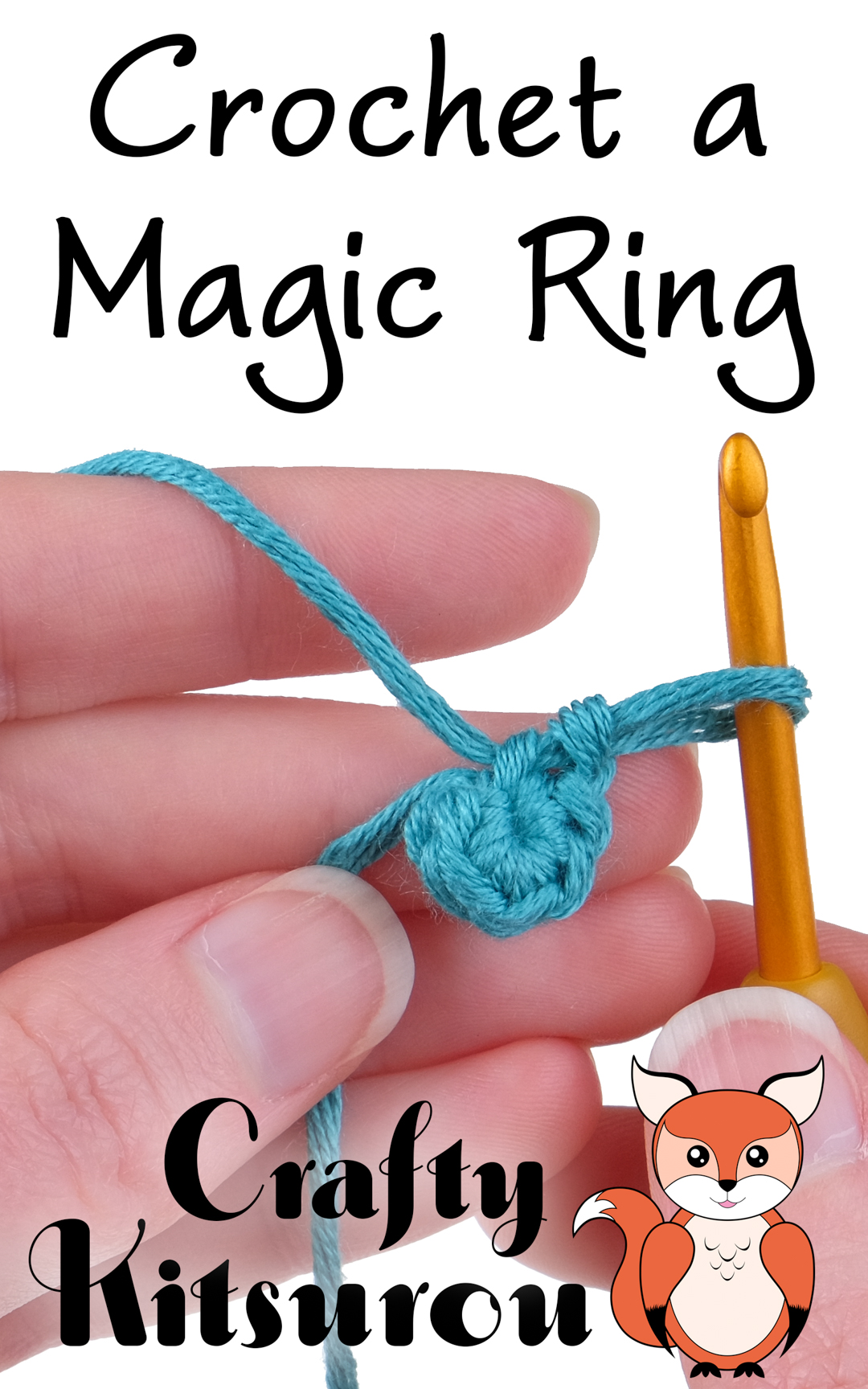 SaveSave
SaveSave
SaveSave
SaveSave
SaveSave